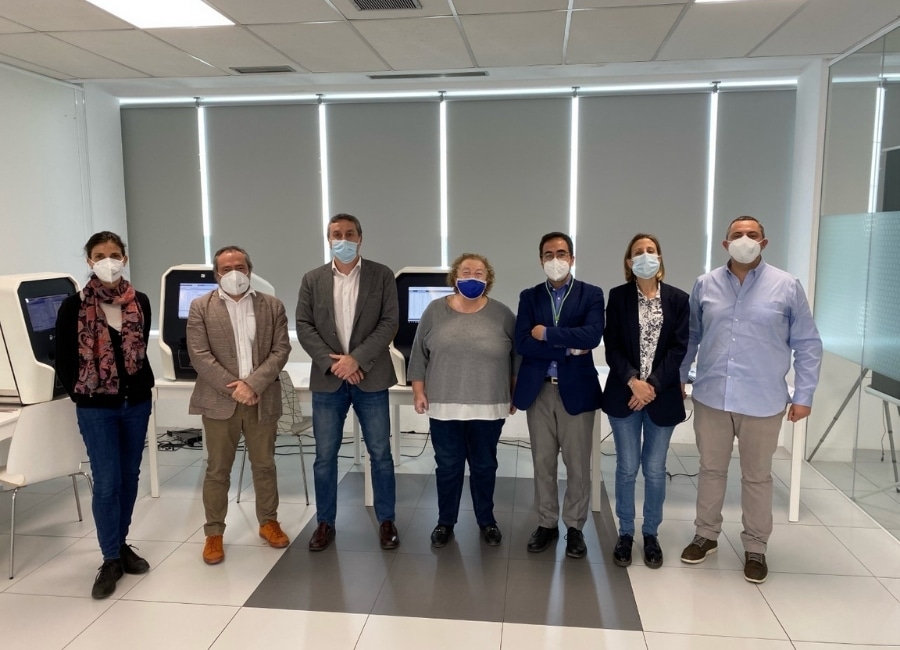 Óscar Ahumada, PhD, CEO of Mecwins, has recently signed a co-development agreement on 29th March with Miguel Ángel Moreno Pelayo, PhD, Head of Genetics and Neurosensorial Pathophysiology Group of the IRYCIS and Coordinator of the Genetics Service of the Ramón y Cajal University Hospital, and Luisa María Villar, PhD, head of the Multiple Sclerosis Group of Area 1 of the IRYCIS and Head of the Immunology Service of our Hospital, through the Foundation for Biomedical Research of the Ramón y Cajal University Hospital (FIBioHRC). On Mecwins' side, the Bioscience team will be led by Virginia Cebrián, PhD, and the Engineering team by Valerio Pini, PhD.
The agreement establishes the basis for collaboration between IRYCIS and Mecwins to validate the technology in the clinical context through two pilot studies. The first of the projects is aimed at determining nucleic acids with applications in hematology, led by Moreno-Pelayo's group and in which Pablo Cabello, a member of the Genetics Service with extensive experience in the development of diagnostic products, will actively participate. The second project will be focused on the determination of protein biomarkers for application in autoimmune diseases that will be carried out by Villar's team.
In addition to this, the collaboration will allow the rotation and training of personnel between both institutions, the search for competitive public-private funding to open other lines of joint research and the development of diagnostic and prognostic products in collaboration with Mecwins as a leading and innovative company in the field of ultra-sensitive detection of diseases.