Beijing (P.R. China) – 1st – 4th September, 2016
Chinese Physical Society Fall Meeting (CPS Fall Meeting) is an annual conference hosted by the Chinese Physical Society, the meeting aims to bring the work of physicists in various fields, exchange of cutting-edge research in physics and academic progress results, and mutual understanding and exchange opportunities for them.
Chinese Physical Society 2016 Fall Meeting hosted by the Beijing University of Technology, was held from 1st to 4th of September in Beijing University of Technology. After more than ten years of efforts, the autumn session by the progressive development of the initial size of 200 to the current size of more than 2,500 people, has become a national academic conference in the physical world.
Our chinese representative GermanTech was participating in this event and gave to Mecwins the opportunity of being there presenting our SCALA Bio platform.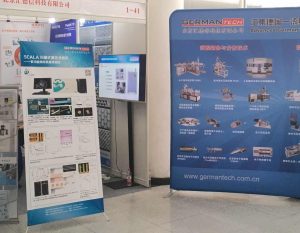 Further information about the event by clicking here