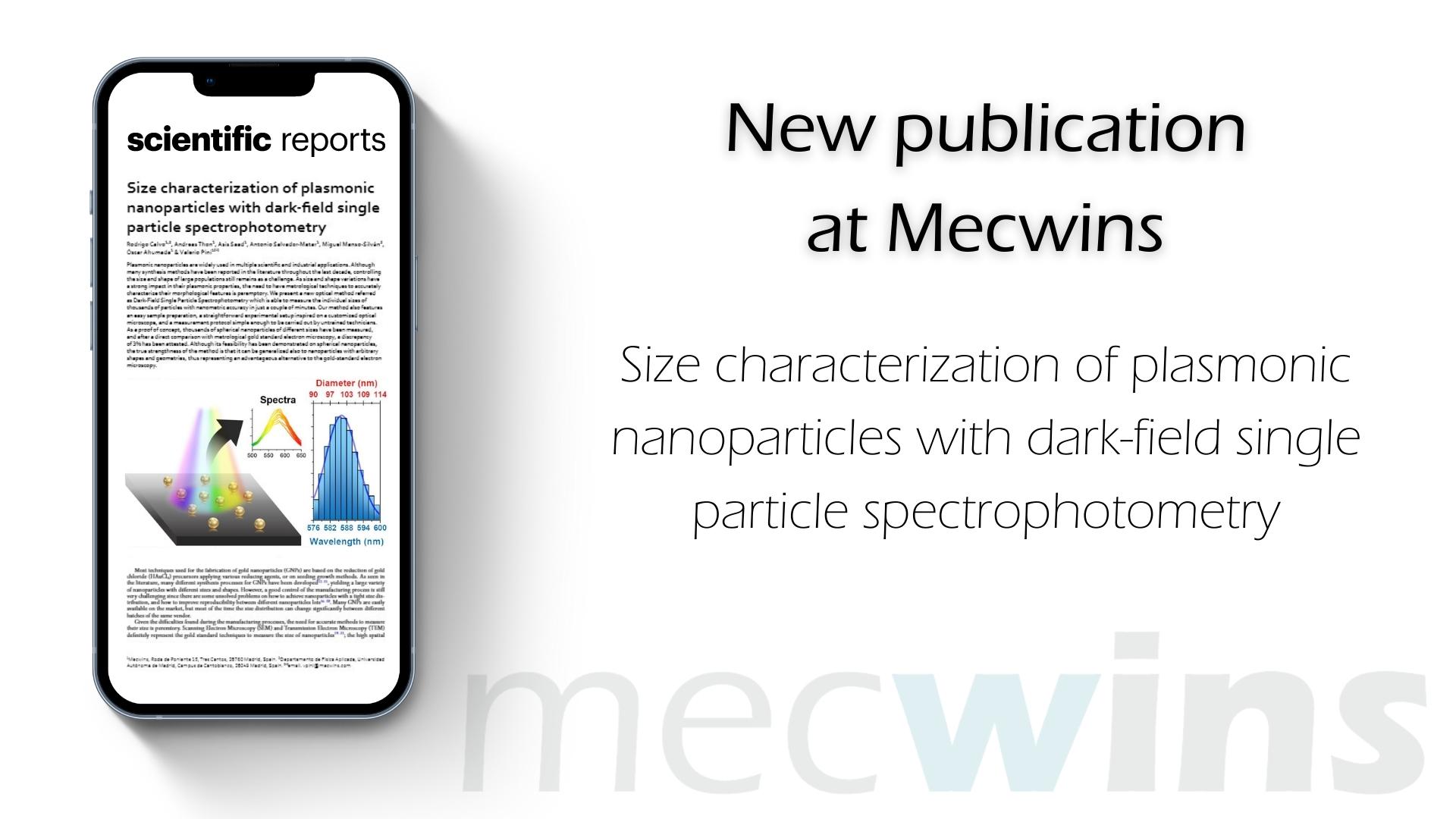 New publication at Mecwins
A new article has just been published at the journal Scientific Reports entitled:
"Size characterization of plasmonic nanoparticles with dark-field single particle spectrophotometry"
by: Rodrigo Calvo, Andreas Thon, Asis Saad, Antonio Salvador-Matar, Miguel Manso-Silván, Óscar Ahumada & Valerio Pini.
In this work, the authors present a novel optical method which is able to measure the individual sizes of thousands of particles with nanometric accuracy in just a couple of minutes. Thanks to the simplicity, and the high performance in terms of size accuracy and throughput, this novel method opens new routes in metrological characterization of plasmonic particles because it can be easily implemented in any research or synthesis laboratory, thus representing an advantageous alternative to the gold-standard electron microscopy. Spherical nanoparticles with different sizes have been measured and after a direct comparison with Transmission Electron Microscopy (TEM), a mean discrepancy around 3% has been demonstrated.