Montserrat Calleja receiving the award
Montserrat Calleja Gómez, founding partner of Mecwins, has been awarded the Rei Jaume I Prize in New Technologies 2022 for her work in the application of the main advances in basic research in physics to practical innovations in the clinical field. Specifically, the awards jury highlighted her work on biomolecular markers and nanomechanical sensors for the early detection of cancer and infectious diseases. Calleja is a CSIC research professor at the Institute of Micro and Nanotechnology (IMN-CNM-CSIC) in Madrid.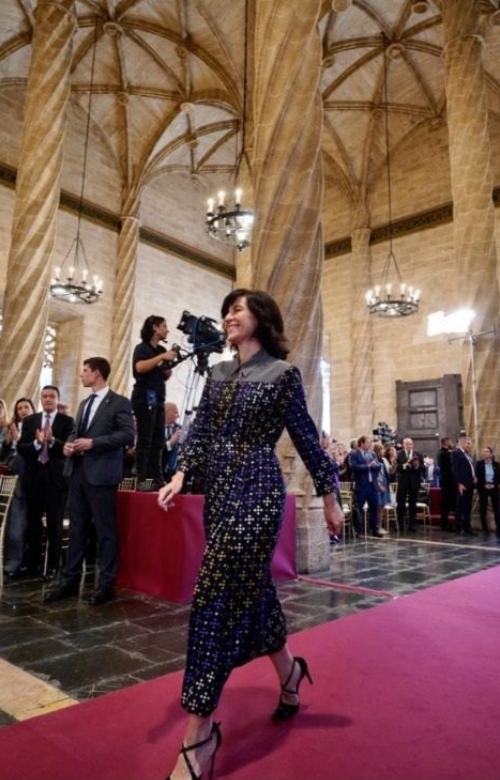 The award was announced at the proclamation ceremony of the 34th edition of the Rei Jaume I Awards, which was held today at the Palau de la Generalitat in the city of Valencia and presided over by the head of the Consell, Ximo Puig. The event was attended by the founding president of the awards, Santiago Grisolía; the executive president, Javier Quesada; and the vice president of the Rei Jaume I Awards Foundation, Vicente Boluda. The president of the CSIC, Rosa Menéndez, and the delegate of the CSIC in the Valencian Community, Juan Fuster, also attended.