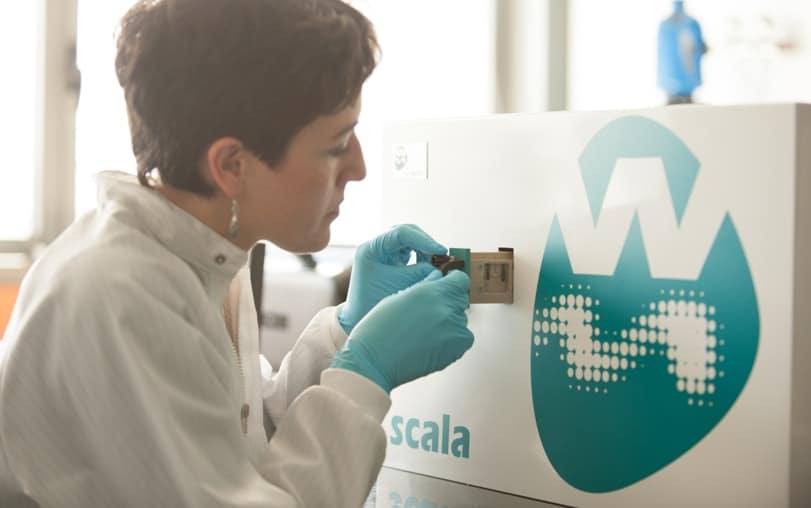 A platform capable of performing hundreds of biomolecule detections in a 96-well microplate.
Our technology, based on detecting variations in the resonance frequency of microcantilevers, is the base for the technical improvements that led us to design and develop our new ultrasensitive detection device, Scala Bio.
Scala Bio combines the mechanical detection technique (microcantilevers resonance frequency analysis) with a customized cartridge based on 96-well microplate design. Our detection technique increases current levels of sensitivity in clinical practice a million times, while requiring for the test a smaller biological sample and less time than techniques currently used in hospitals and central laboratories, without increasing current cost per sample. Another advantage of Scala Bio is its multiplexing capability.
The adoption of ultrasensitive detection equipment will enable screening for early detection of a wide range of diseases with established diagnostic biomarkers from a droplet of blood. Scala Bio can be used in a wide range of clinical applications wherein our enhanced diagnostic test sensitivity will improve the quality of healthcare of those sections of the population particularly at risk.
Make sure to check out these information resources about SCALA Bio.